Super Stickman in Sonic Epic is a mod for Sonic Epic made by its creator, Tonic the Hedgefox.

Characters
Edit
Super Stickman
Edit
Super Stickman is a hero from Stickcity, he saves the day all the time when there is big trouble.
He appears as the playable character.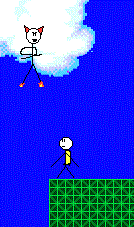 Devil Stickman
Edit
Devil Stickman is a devil from Stickcity, he hates everything good and he also hates Stickcity.
He appears to be the boss to replace the Egg Craft.
Downloads & Story
Edit
Super Stickman in a nutshell.
Edit
So, Tonic has a doodle book at school (when he was 8-9), I did this comic called "Super Stickman" about a stickman who has super powers and a cape, I got up this splash (like on Minecraft) saying "There will be a game for this, I mean it.".
So here it is! Super Stickman in Sonic Epic!
Downloads
Edit
V0.0.1 (using Sonic Epic V0.0.5) 
Click here.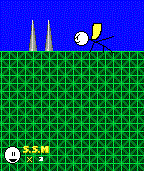 Snapshots
Edit
Ad blocker interference detected!
Wikia is a free-to-use site that makes money from advertising. We have a modified experience for viewers using ad blockers

Wikia is not accessible if you've made further modifications. Remove the custom ad blocker rule(s) and the page will load as expected.